World Cafe Workshop
December 7, 2018
View 752
Denpasar (7/12/2018), Center for International Programs sukses menyelenggarakan World Cafe Workshop yang memiliki tema "Through World Cafe, Udayana University encourages Creative, Innovative, Young, and Future Social Enterpreneurs to be Sensitive, Aware of and solve Social Problems Around them". Workshop yang diselenggarakan di International Office ini resmi dibuka oleh Ketua International Office Drs. I Ketut Tika, MA.

Workshop ini diisi oleh beberapa narasumber yaitu, I Gusti Putu Bagus Sastrawan Mananda, S.ST.Par., M.M., M.Par (Center for Career Development and Entrepreneurships), Shadman Saddab (Chief Executive Officer of Future City Summit), Andre Kwok (Founder and Chairman of Future City Summit),

I Wayan Sukhana (Pt. Bali Tangi), dan Yuliani Djaja Negara The

(Pt. Bali Tangi).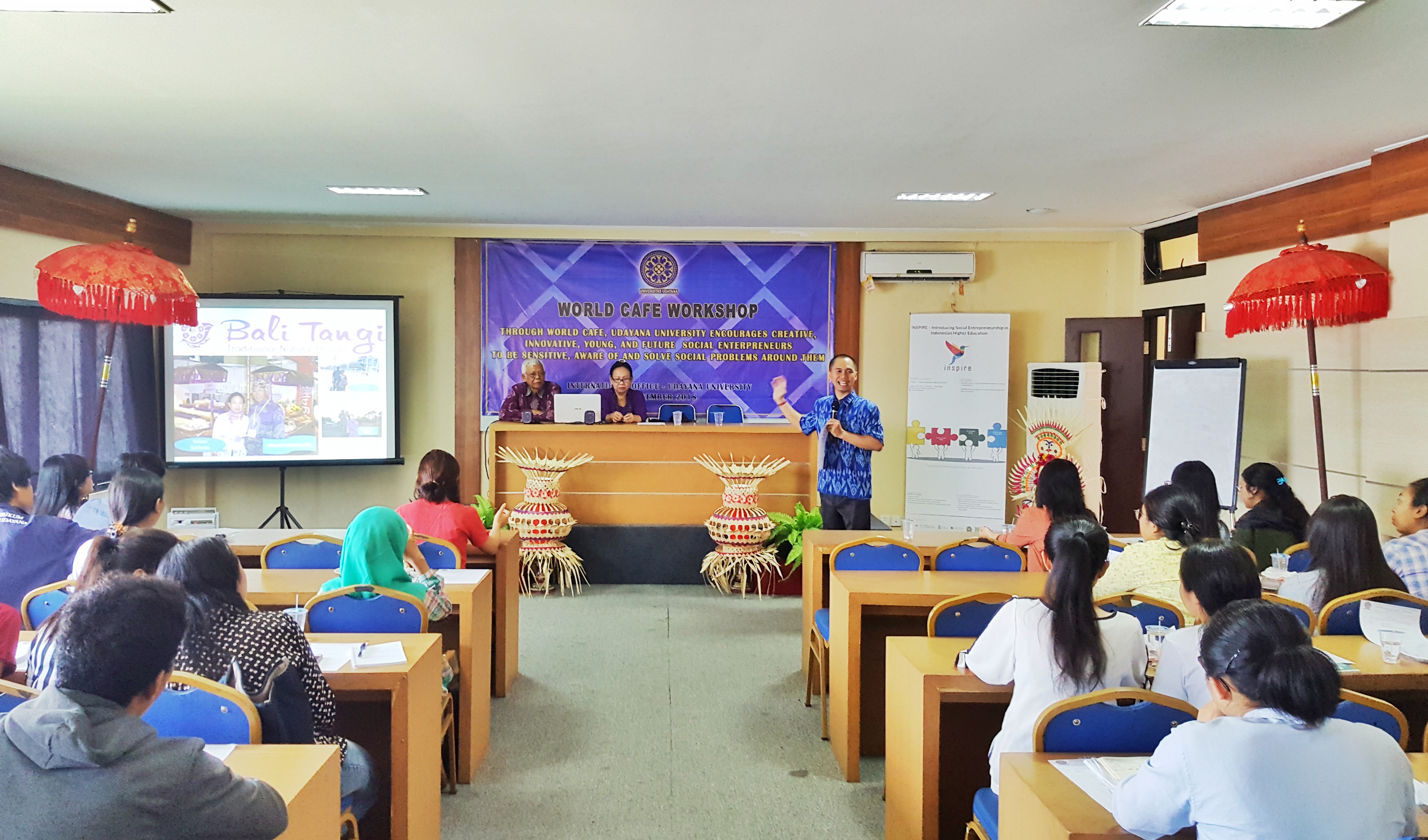 Workshop ini bertujuan untuk mengajarkan mahasiswa berwirausaha yang bekerja sama dengan masyarakat dan tidak semata-mata menguntungkan pengusaha saja tetapi juga bisa bermanfaat bagi masyarakat.