Kunjungan Mahasarakham University - Thailand
Jimbaran (03/05/2019), Universitas Udayana, diwakili oleh Center for International Programs (CIP) dan Fakultas Ilmu Sosial dan Ilmu Politik mendapat kunjungan kehormatan Mahasarakham University Thailand. Delegasi dari College of Politics and Governance ini dipimpin oleh Asst. Prof. Sanyarat Meesuwan, diterima di ruang Nusa, gedung rektorat lantai 3 dan resmi disambut oleh Direktur CIP Ni Putu Sri Harta Mimba, Ph.D dan Dekan FISIP Dr. Drs. I Gusti Putu Bagus Suka Arjawa, M.Si. serta Wakil Dekan III, Dr. Ines.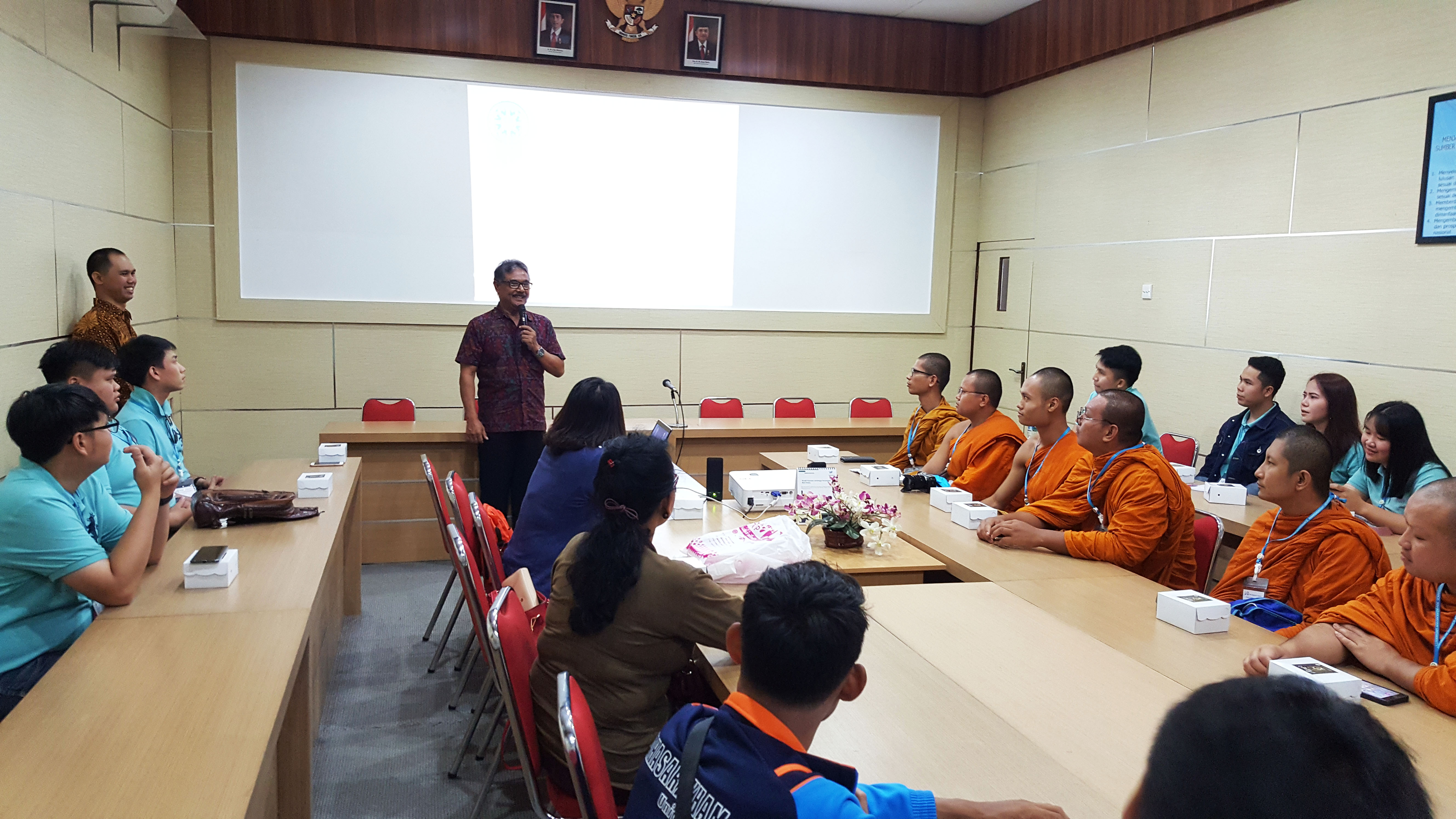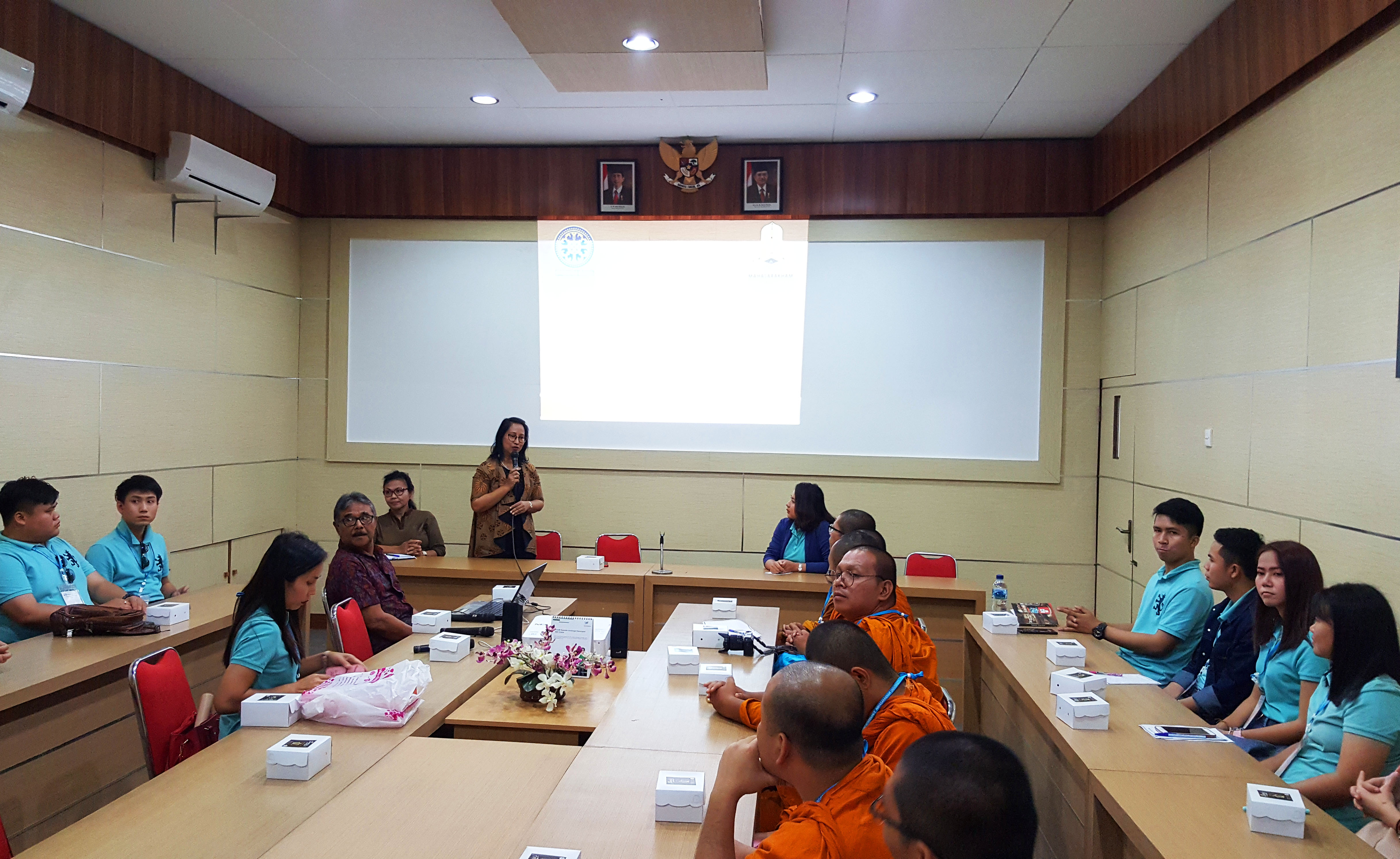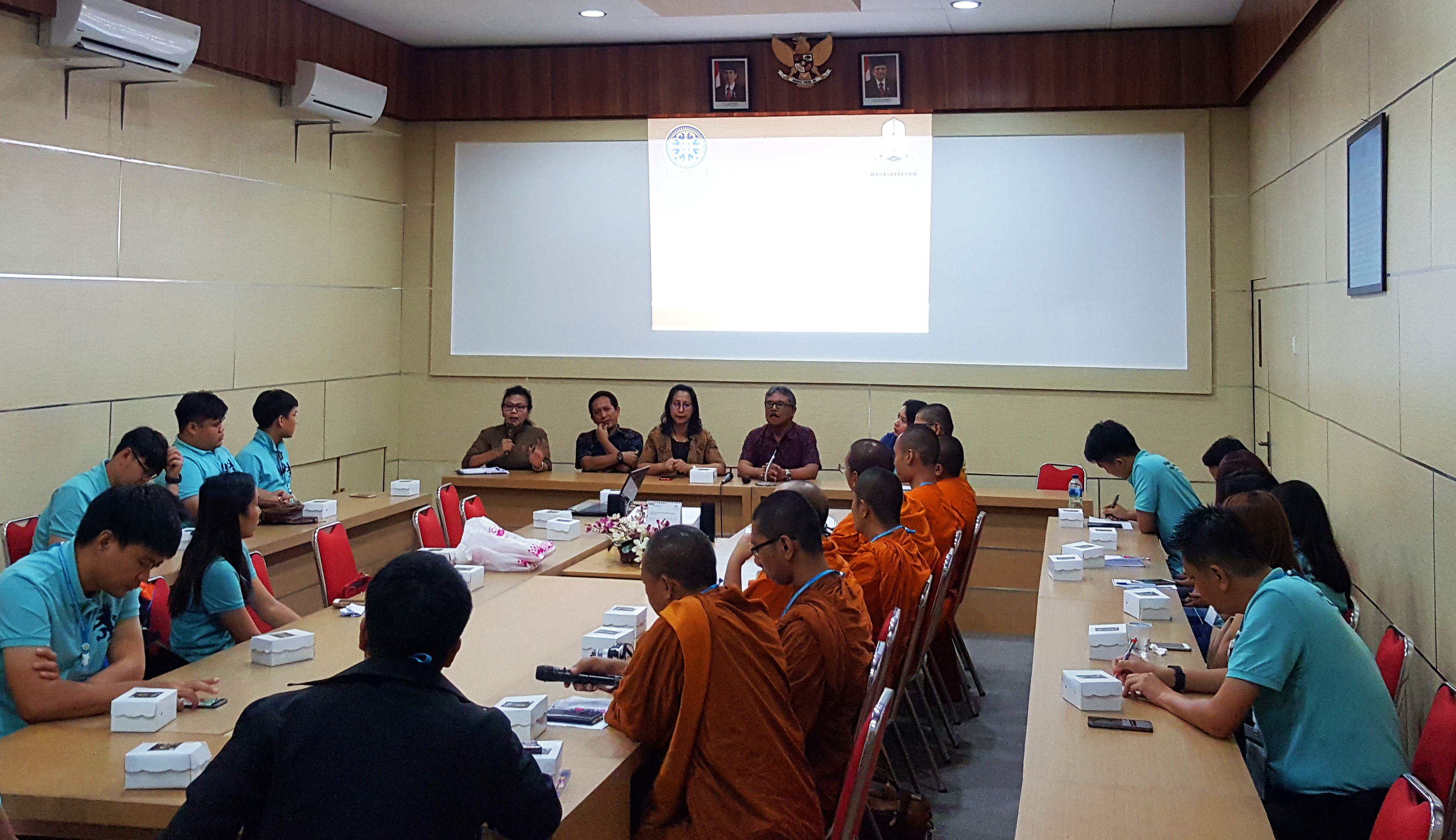 Dalam pertemuan ini kedua pihak membahas politik Indonesia dan Thailand dan filosofi Hindu dan terapannya oleh masyarakat Bali umumnya dan mahasiswa Udayana khususnya. Pertemuan kemudian diakhiri dengan tukar menukar cindera mata.