Denmark Ambassador Lecture
Senin, 19 Maret 2018, Center for International Programs (CIP) telah suskses mengadakan acara "Ambassador Lecture" di Ruang Nusantara, Gedung Agrokomplek lantai 4, kampus Unud Sudirman. Acara yang bekerja sama Kedutaan Besar Denmark di Jakarta ini memiliki topik bahasan "Climate Change and the Need for a Green Transition, including Denmark's experiences" yang dibawakan oleh Kedubes Denmark untuk Indonesia RASMUS ABILDGAARD KRISTENSEN.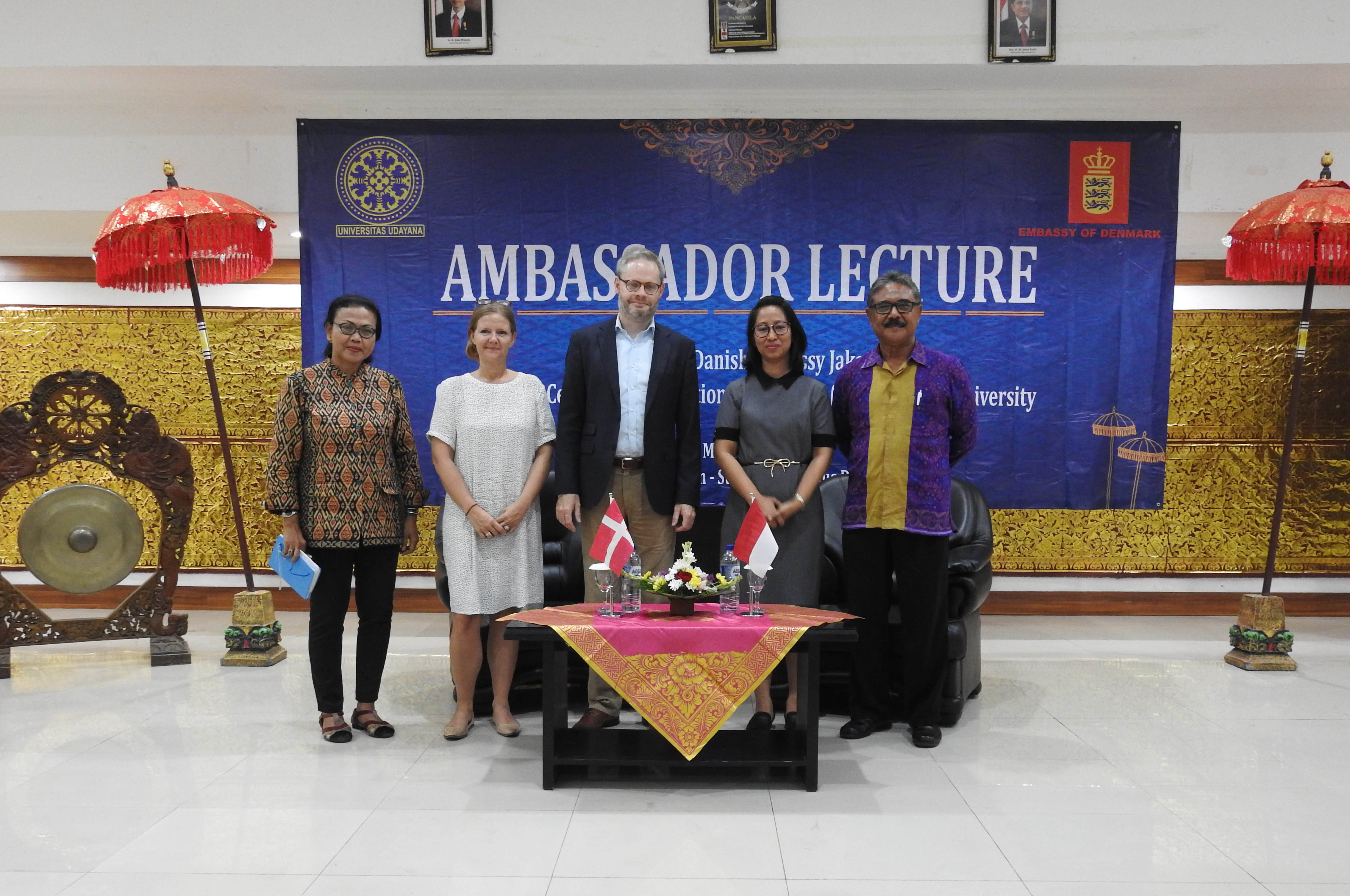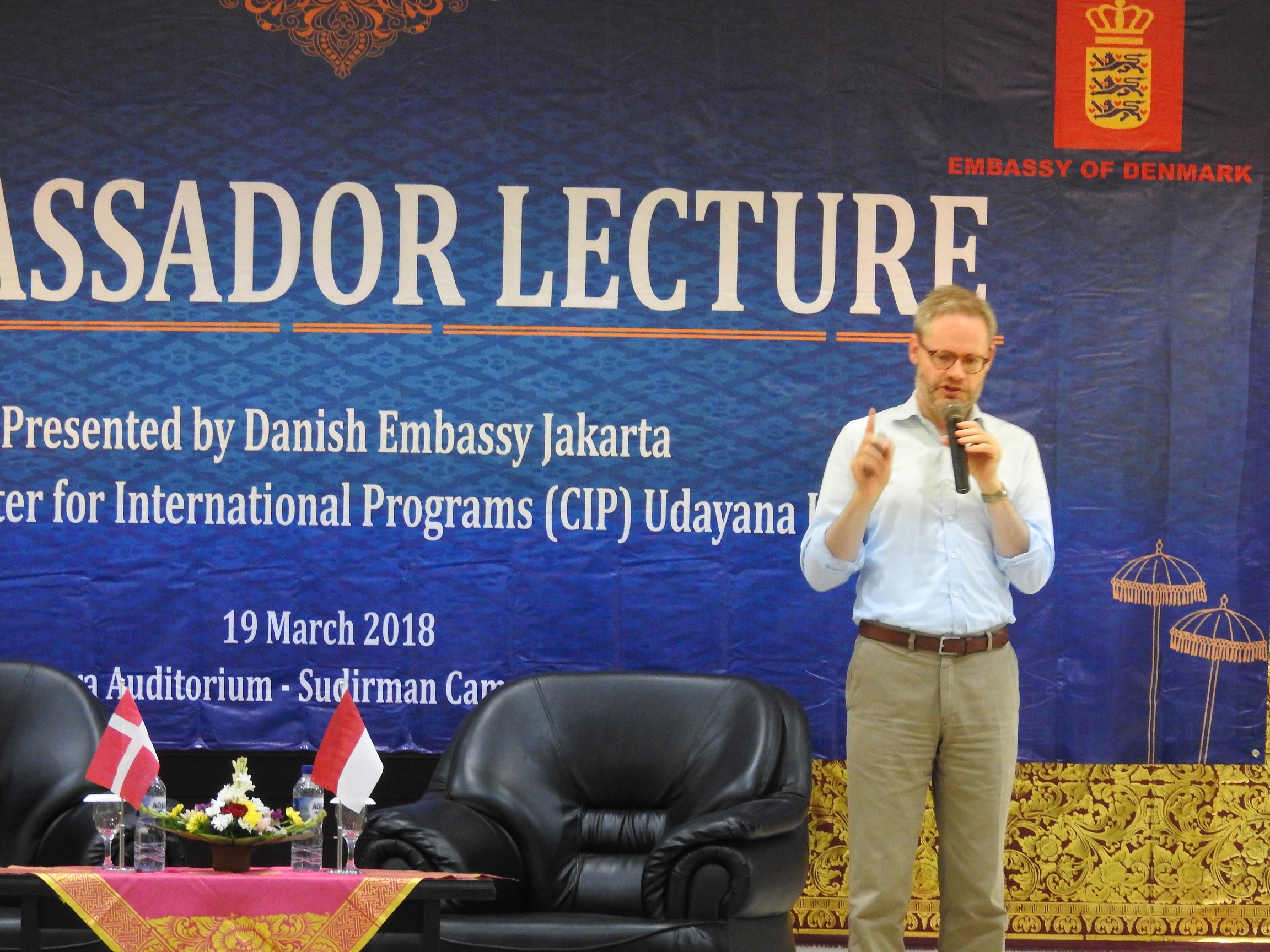 Acara ini dimulai pada pukul 14.00 WITA yang diikuti kurang lebih 130 mahasiswa yang sebagian besar berasal dari FISIP, FEB dan FIB.